Hiya everyone,
I hope your Monday has started off on a good foot. I am posting this
because I'd like to say Thank you all for such nice comments left here
as well as on the 4shared site. I can honestly say I know how all those
people felt when I left comments on their sites. Its so rewarding to
see that everyone has been enjoying the scraps.
I felt so badly about people not being able to get my latest freebie
because of 4shared saying the file was "suspected of illegal/copywrite"
issues. I reupped the file in my Divshare account so the link is ok now.
I only hope that those who had trouble getting he file checks back so
they dont miss it. There is no way of letting these people know because
the large percent of the visitors leave a name, so I dont know if they have
blogs too where I can leave a comment not only to say "Thanks", but
to let them know about any updates.
With that I move onto.....what else?......a freebie!
Sooooo....here you are, my
Glassy reflect set

its a small file, only one ribbon and one frame.
Preview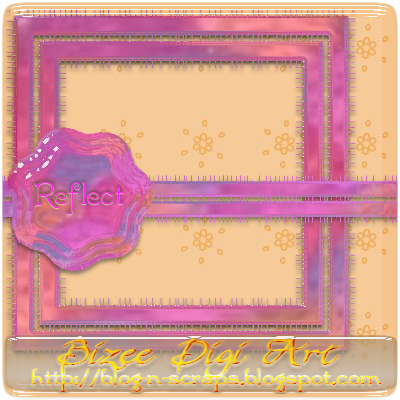 Get the set..............
HERE
I would like to remark a little about the file hosting
sites if I may. I started to use 4shared because I
figured that everyone was pretty much use to
downloading from there. But I think if more
people knew what other options they have, maybe
they would use other sites as well. I have accts
with
Megashare (not megaupload) http://www.megashare.com
File2upload http://file2upload.net
Divshare http://www.divshare.com

These are really good file hosting sites to use.
File2upload and Divshare have the ability to make
folders, megashare doesnt, but they all are easy to
use. They all have great support.
Divshare keeps your files online forever!
its like having a paid acct.
File2upload does delete files that havent been
downloaded..but they will contact you to let you know
so you can save your files. And to be honest..they have
left files for quite a long time. Megashare also deletes
files that havent been downloaded in 30 days, but again
I have files still there that I put for my own backup and
never have been downloaded by anyone and some of
them have been there since last year. But you should
check those sites out, I think you will end up using them
File2upload and Megashare do give away free premium
accts so check there every once in awhile! If I happen
to catch it, I will post it here...ok?
I guess thats it for now..if I have time, I may put
up another freebie later this evening!

So go and have yourself a great day!