hey gang
I totally forgoten that I used Embossed Suede to do this LO
of my pets...this gives a better idea of the textures.
Now in this LO I used a paper, and one of the flowers, but
thats basically enough to show it looks in a LO..

Here it is: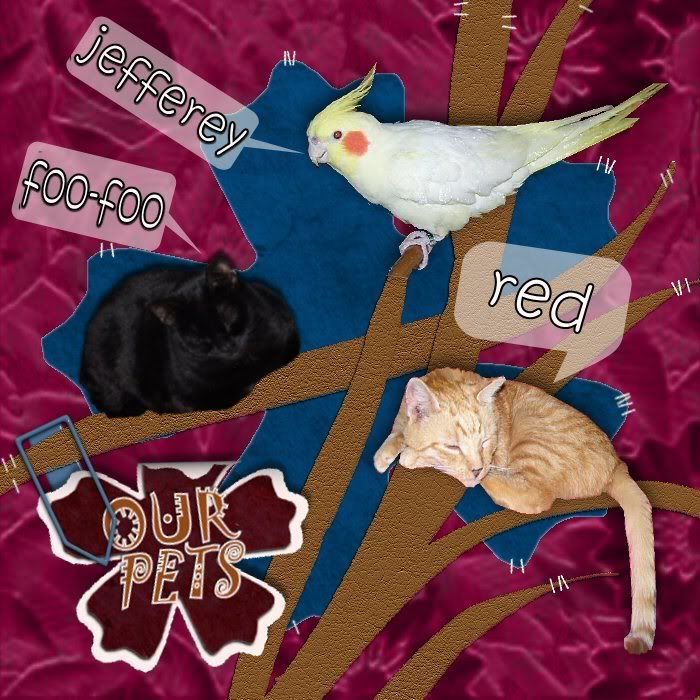 Tell me...isnt this worth a few words/opinions/input?
I'd really appreciate those words immensely!
Enjoy, and dont forget, I'd love to see how you used
these scraps! Come on..dontcha wanna show off your work?
Please see previous post for links..Thanks!