Hiya gang,
Here is the re-posting of the Crochet kit I made
awhile back. I have been seeing quite a few people
looking thru the archives for it, and I didnt realize
that I had it at my Divshare acct, and after a certain
amount of time if the file hasnt been downloaded, it
gets deleted. I got accustomed to 4shared and totally
forgot that I had put a few of my kits on other file
hosting sites. I just put it in the Jan. 2009 folder over
at 4shared. This is for those who didnt see it or get
back when it was first posted..in fact it was posted
October of 2007, so if you didnt get or see it then,
you can get it now
Here is a preview pic: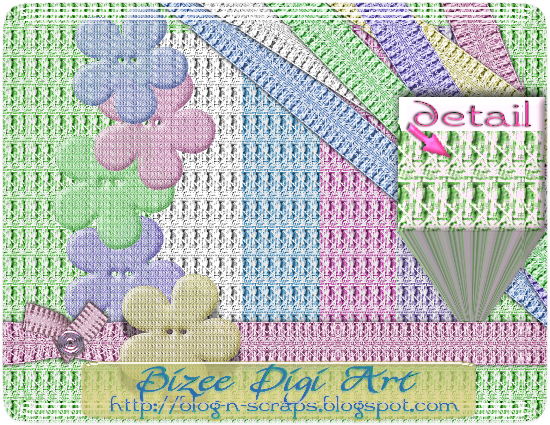 (this is the link to the folder I put it in)
Get it .........................................
HERE
Think I should make an alpha for this? Tell me
what you think and perhaps if you have a certain
font in mind..ok?
Any and all input is most definately appreciated
and welcomed!
Thank you all!