Hi everyone

End of the week for some..middle of the week for others.
For all of us who work outside of the home as well as inside
the home..its....just another day. Yeah..Tired and burnt out,
thats me! maybe I should change my name...hmmm...
how about..Tyred Byrnout ..catchy isnt it!...lol
I know..there'd be a whole lot of us with that same name!
I have another freebie for you all..I hope you like
this one better than the last one.
Its called.."Floralie" I will be making all kinds of add-ons
for this and my other scraps this weekend..so if you have
any preferences..please let me know..otherwise..you get
what I make : )
Here's Floralie preview: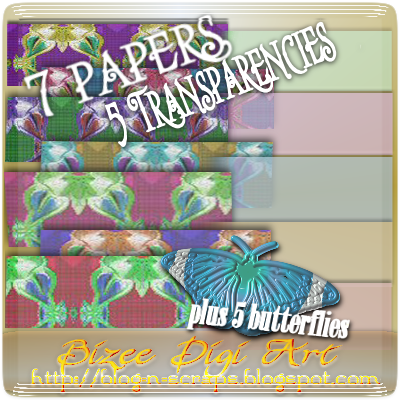 Get it........................
HERE